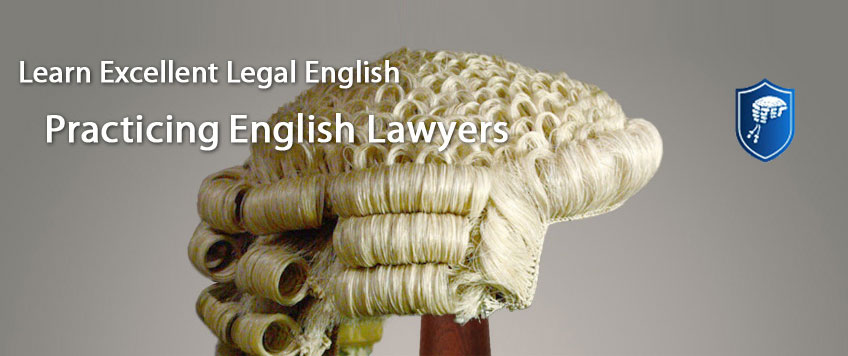 You can see the different prices and methods of delivery of each course by visiting the individual course pages on our website at www.British-legal-centre.com
CONTRACT LAW COURSE
The "Contracts Law" course is a 15 lesson course covering the law of contract and the vocabulary needed by lawyers working in this area of law. We use video-conference technology to deliver online exercises and texts covering speaking, reading, writing and listening. The home-task exercises help participants understand and learn the vocabulary in simulated work scenarios from the daily working lives of lawyers in practice. Course work is retained in our on-line archive so you can check the rate of improvement.
LEGAL ENGLISH OF I P LAW
The essential law and key legal English terminology of this fast developing area of legal practice co in a 15 lesson online course Topics include the law of patents, copyright, e-commerce, domain names, design law, the international implications of the law. Practical skills in the course include drafting IP agreements, IP due diligence and Internet related law.
THE OIL AND GAS LAW AND LEGAL VOCABULARY COURSE
The Oil and gas law and legal vocabulary course involves the law of 15 essential areas of Oil and gas law, together with the legal English terms and phrases needed to conduct legal work in this legal area. It is suitable both for lawyers and law students who are new to the topic, as well as for these more experienced professionals looking to reinforce their legal knowledge and improve their legal English skills. The course includes the creation of oil and gas rights, their protection and transfer, conveyancing and leasing provisions and problems.
THE CAMBRIDGE UNIVERSITY INTERNATIONAL LEGAL ENGLISH CERTIFICATE COURSE (The Plead Course)
This course prepares its students for work as lawyers in commercial law offices where English is the working language by developing their professional skills. The full course contains 60 hours of video conference lessons plus 50 hours of home study tasks and a further 25 hours of tasks involving international legal research to cement ability to practice International law. The live video-conferencing lessons explain and increase knowledge and ability to use legal English words and phrases correctly through reading, writing, listening and speaking. The course also uses a textbook and C D's. The course prepares participants for the Cambridge University International Legal English Certificate (ILEC) the exams for which are now held monthly in different cities around the world.
COMPANY AND CORPORATE LAW
A 15 -unit course covering the law and the meaning and use of the essential Legal English words and phrases from the field of company/corporate law. The course includes practical instructions on how to form companies, issue shares and capitalisation, duties and powers of directors and how companies are governed and make decisions. Participants will also be instructed in the both the law and the practical aspects and documentation of Mergers and Acquisitions, company closures and sale of assets. All the teachers and trainers are either qualified British Barristers or Solicitors working in the area of Corporate Law giving them an understanding of the questions and tasks clients are likely to ask.
CONTRACT AND LEGAL DOCUMENT DRAFTING COURSE
A 15-unit, interactive, online course, teaching the essential skills of drafting clear contracts covering many types of contracts, documents, clauses and pre-ambles. The course includes basic contract law, its rights, remedies and enforceability in online video conference lessons. The home task exercises which follow each lesson are designed to help participants learn the vocabulary and phrases through context, testing and reinforcement. There is a heavy emphasis on the production of written material by the students to test and expand their legal drafting ability. All of the work and results are stored in a database which the participant can access at any time to monitor progress.
LEGAL WRITING COURSE
This is a 15-unit, interactive, online course teaching the essential skills of writing clear, precise letters, reports, documents and contracts. This includes the basic skills of structuring and formatting, correct grammar and style, together with assistance to make all writing you produce concise and easy to understand.

All types of letters, together with business and legal documents are dealt with in order to cover the differing requirements of each, whilst stressing the simple common rule of being easily understood. The exercises which follow each lesson help participants learn the skills of effective writing through the production of typical work-place documents. There is a heavy emphasis on the production of written material to test and expand their ability. All the Instructors are either practicing British lawyers or experienced teachers of Law and Legal English.
THE ARBITRATION LAW AND LEGAL PRACTICE COURSE
The Arbitration law and Practice course of 15 lessons covers the essential elements of the law of Arbitration, together with the relevant legal English terms and phrases. It is suitable both for lawyers and law students who are new to the topic, as well as for these more experienced professionals seeking to improve their legal English skills and knowledge. All the lessons are taught by qualified British lawyers who are also qualified as teachers of English as a foreign language. At the end of the course participants will know and understand how arbitration procedure works and how to perform their role in arbitration proceedings.
INDIVIDUALLY TAILORED COURSES
We can write individual tailored courses to suit the identified needs of individual corporations and law companies and we are currently developing a range of live training events relating to Oil and gas law, Financial and derivative contracts, FIDIC construction contracts.