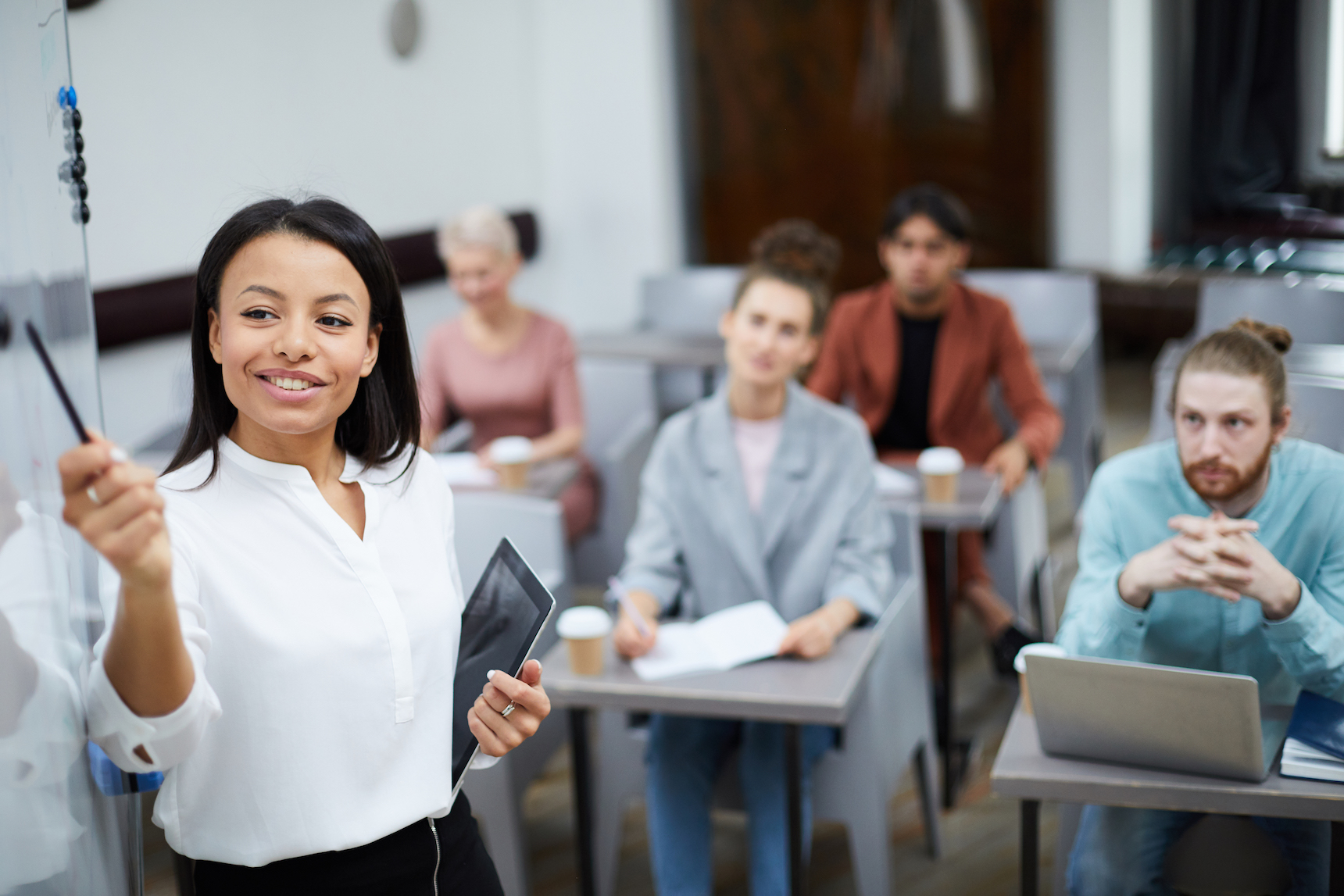 A lecture is an instructive oral presentation about a particular subject, concept or theory.  To lecture effectively in English, a lecturer must be able to 1) contextualise, explain and critique complex information; 2) answer students' questions and provide clarifications where necessary; 3) ask questions to assess students' levels of understanding and critical engagement; 4) clearly present complex visual information; 5) correct errors and provide feedback and 6) interact with students in both formal and informal academic settings.  During this course, participants will develop their ability to unpack and present intricate academic information in a clear and compelling way through group work, role-playing and individual presentations.  The aim of this course is to cultivate participants' awareness of different pedagogical strategies and related grammar structures so they can communicate their lectures effectively, and help their students to achieve optimal learner outcomes.
The programme includes:
The fundamentals of public speaking: ideation, influence and impact
Different lecturing styles: reading, conversational and rhetorical
The objectives of lectures: giving information or expressing ideas?
Structuring lectures: introductions, key points, and conclusions
Facilitating student note-taking: prosodic cues, micro-markers and macro-markers
Sociolinguistic registers: formal, consultative and informal
Language variation: diatype and dialect
Error correction techniques and constructive feedback
Cultivating visual literacy and using visual aids
Essential academic grammar: conjunctions, conditionals, and interrogative phrases
Non-verbal communication: paralanguage and expressiveness
Participants will learn how to:
Effectively prepare and structure lectures
Sign-post key points and important concepts
Unpack and explain visual information
Utilise prosodic cues and paralinguistic techniques to convey meaning
Engage students in formal and informal contexts
Assess students' understanding and provide constructive feedback
Who should attend?
Lecturers
Tutors
Post-doctoral researchers
Ph.D. and Masters Degree students
Teachers
Trainers