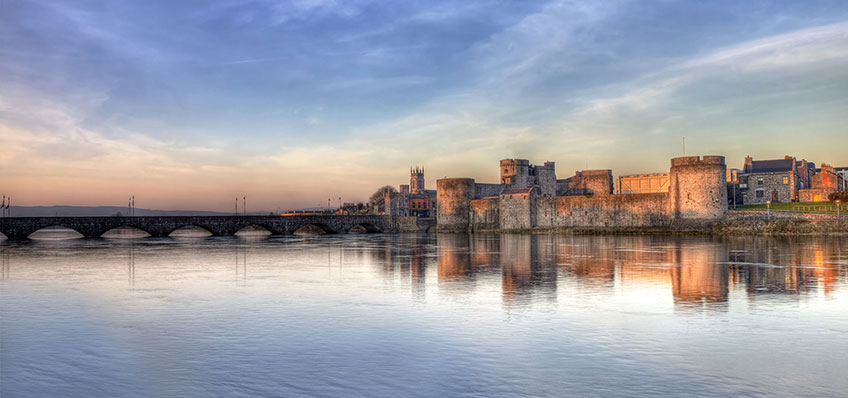 Limerick is Ireland's third largest city built on the banks of the river Shannon. Once a Viking settlement, its rich, medieval past and strong heritage is evident in its architecture. While Limerick has always been known for the friendliness of its people, in recent years, it has undergone an urban renewal and it is now a vibrant city with a thriving arts and culture scene as well as great bars and restaurants.

Its location in the west of Ireland also makes it a perfect base for exploring the Wild Atlantic Way www.wildatlanticway.com.
Getting here
Limerick is located just 24km from Shannon airport. Buses run from the airport to the city every 30 minutes.   Car rental is also available at the airport or we can arrange to meet you on your arrival at the airport and bring you to your accommodation.   Dublin Airport is also within easy reach. There are frequent daily bus services which bring you from directly from Dublin Airport to Limerick city centre in about 2 hours 30 minutes.  See www.eireagle.com for times and fares. Check  www.irishrail.ie if you would prefer to travel by train.
Things to do and places to visit
Favourites attractions include King John's Castle, the Hunt Museum and Bunratty Castle, which is just 15 minutes outside the city.  The bustle of the Milk Market on a Saturday morning is another favourite but be warned – the early bird catches the worm so you might need to set your alarm clock!

Music lovers are spoilt for choice in Limerick. Traditional music can be found most evenings in some of the city's oldest pubs, while a host of great venues and lively bars ensure that there's a constant supply of live music, gigs and concerts to choose. So, whether your tastes veer towards the mainstream or something more alternative, there's bound to be something to your liking.

Thomond Park is home to the Munster rugby team and no visit to Limerick is complete without experiencing the unique atmosphere of the iconic stadium on match day. A trip to the Gaelic grounds is worth a visit too in order to see Gaelic football or hurling in action up close.

Sports and fitness enthusiasts won't be disappointed. Go kayaking on the river, take in a round of golf or join one of the many local sports clubs (basketball, soccer, volleyball, rugby, tennis, swimming). If you're feeling adventurous, then the mountain-biking trails in Ballyhoura, Co. Limerick are too good to be missed. There are also numerous gyms and fitness classes to choose from.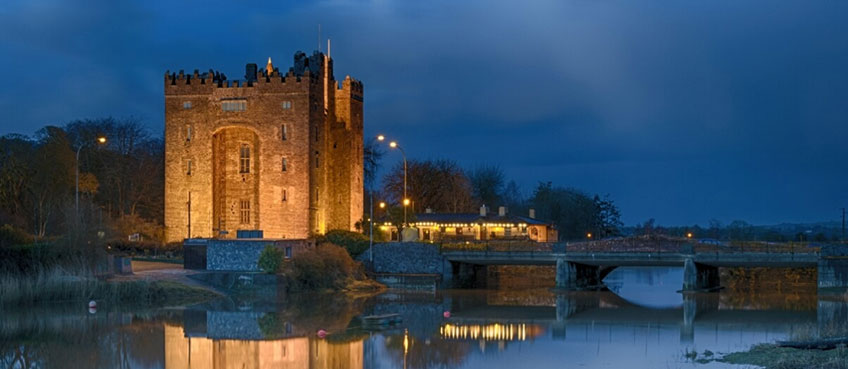 However, if you fancy a more relaxed afternoon, try your hand at creating something special at the Craft Hub on Lower Cecil Street. Alternatively, head out for a stroll around picturesque Adare or perhaps to Killaloe, where you can hire a boat and take a trip up Lough Derg.  Both villages are within 30 minutes of the city.

Other popular day trips from Limerick include visits to the Cliffs of Moher & the Burren, Connemara and Galway city.

There are many festivals which are held throughout the year in Limerick too. 'Riverfest' which takes place on the May Bank holiday weekend is perhaps the biggest and the best of them all. For more information about events in Limerick:  www.limerick.ie